Living with a Monkey that is prone to getting those crazy colds that last for days, I'm always hunting for ways to maintain healthy living in our casa. For as long as I can remember, we've used vitamins and supplements for healthy living. This winter we implemented a few new ways to keep our family healthy and mobile this fabulous cold season thanks to our friends at Culturelle® we've added another easy way to maintain a healthy Monkey immune system.
Culturelle® Kids Probiotics is a natural solution for better digestive and immune health. Not only does it support a child's digestion, helping to reduce occasional digestive upset, but it also helps to boost digestion and overall digestive health. Monkey loves his probiotics and there isn't a time during his daily routine that I have to pester that kiddo to take them. As a matter of fact that little Monkey asks me multiple times during the day if he can take another one. Ugh. Serious you know it's a good thing when you don't have to bribe, beg and steal to get your kiddo to do something healthy. Am I right? Yes. I am.
Just look at that face! Yes that is the face of a satisfied Monkey. He adores the Culturelle® Kids chewables, mostly because they taste pretty darn fabulous and it's something the little man can do on his own. The packets are easy for a six-year old to maneuver but safely packaged enough that a younger child would have trouble getting into it. Culturelle® Kids offers tons health benefits and those guys in white lab coats think it's pretty boss too. If you're into that sorta thing.
Research drives me batty. No serious it drives me up a wall. But, considering that 70% of your immune system is in your digestive tract, a healthy and balanced digestive system plays a vital role in strengthening a child's overall health and well-being, well there is no better time than the right now to jump on the healthy bandwagon and get your healthy on and all the while teaching the kids how it's done!
I love sharing wicked cool information with my peeps, so to learn more, check out the Culturelle® website now. And if you are interested in receiving $2.00 off your next Culturelle purchase, click here. (Offer expires April 30, 2013.)
If you grab some Culturelle® Kids, share them with me on Twitter or Facebook!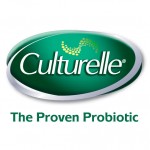 This is a sponsored post written by me on behalf of Culturelle® Kids Probiotics.