I love exploring parts of worlds that I think I already know really well, and find places I didn't know where there. Every time the Boyfriend and I drive down to San Diego, we talk about exploring certain places and going to certain things – and this time I wasn't going to make it all the way down here without visiting some of the tasty flavors. No folks, not Mexican foods as it seems every one thinks – BEER!
I sat down at the laptop, and popped open my now defunct Yelp account, and searched breweries in the Escondido and San Marcos area; and one kept popping up every time I searched Google and Yelp. Lost Abbey and it's sister brew company Port Brewing Company. After working out the details of where we would stay, and picking the same AirBnB location we utilized for our half marathon experience; I popped an email over to Keith, the Director of Hospitality and other stuff at Lost Abbey & Port Brewing Co., just to let him know we were coming and that I would like to write about blog post about their brews and the experience. I e-mailed another well-known brewery and did not receive any response at all, so this place already had me amped up for the experience.
Mama loves beer and Mama loves San Diego!
Waking up in San Diego always makes this Mama cheerful – I used to always wake up in PB when I came down here but that's an older blog post. Eck. I am getting old. After getting the shit kicked out of me by the Hill of Doom in that 13.1 miles during the Sarfari Park Half Marathon, I was sorta jonesing to show these cocky hills that Mama was not defeated. Well, 4 miles later and I was carrying my buttocks back to our rental after the final hill handed my ass to me. Whatever, calorie prep for beer consumption is key. Duh.
After picking up family we ended up at Lost Abbey/Port Brewing company and this was the amazing view from the tasting room…
I went on to meet with Jason, the Tasting Room Manager who had arranged for our group to get a tour of the brewery and some behind the scenes information on how they work their magic. After our first tasting of Board Room by Lost Abbey, we picked up another and met Andy, who is a hospitality genius when it comes to purveying the history of this outstanding establishment and schooling his guests on the process.
This is ANDY!!!
Honestly, I was really looking forward to this experience and what we got was heads and shoulders above the rest. Friendly and knowledgable staff that allowed us to harass them with questions about the various brews and a ton that ran out while we were there! Andy told me and the Boyfriend that while we were there was considered slow and truly I watched the crowd grow as we prepared to leave. Amazing. Can I go back now?
My favorite beers lately are darker brews and sours that don't taste like I'm eating bread before it's baked in the oven. Lost Abbey and Port Brewing offered tons of selections that made everyone's taste buds dance with the joy of hops. Literally, we spent most of our day there even though we had plans to head to another brewery that well ended up not being nearly as fabulous. Mama purchased 4oz. tasters for only $1 and a bottle of their Fromboise de Amarosa for only $15 and that seriously was a steal considering the vitality that poured out of that bottle.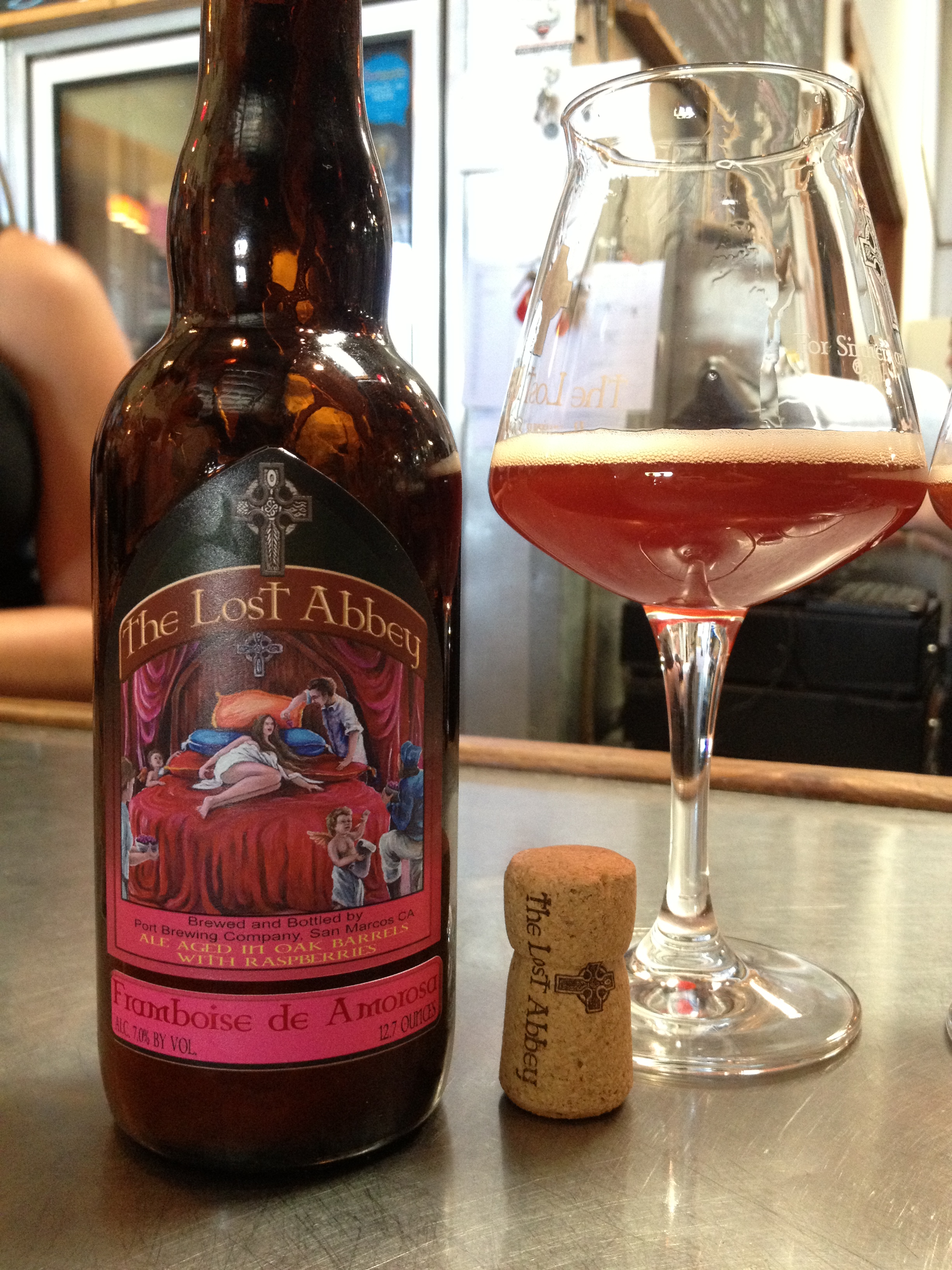 Our entire posse was thoroughly jacked up by the treatment and thanks to Andy and Jason, and everyone else at Lost Abbey/Port Brewing, we will be back! Along with the monstrous selection of brews on tap and available in the bottle; solid beer patrons can purchase kegs and growlers of their favorite brews available on tap until they run out. Seriously, I don't think that giant brewery runs out of beers daily. Nope didn't see that happening. This place is fairly boss with it's combinations of local flavor and Belgium inspired concoctions. With their support of local food trucks and businesses they recently offered a pairing of their yumcious beers and sweetly handmade chocolate creations. While I'm not a chocolate fan in the least, Mama just can't help but love their dedication to sharing the wealth!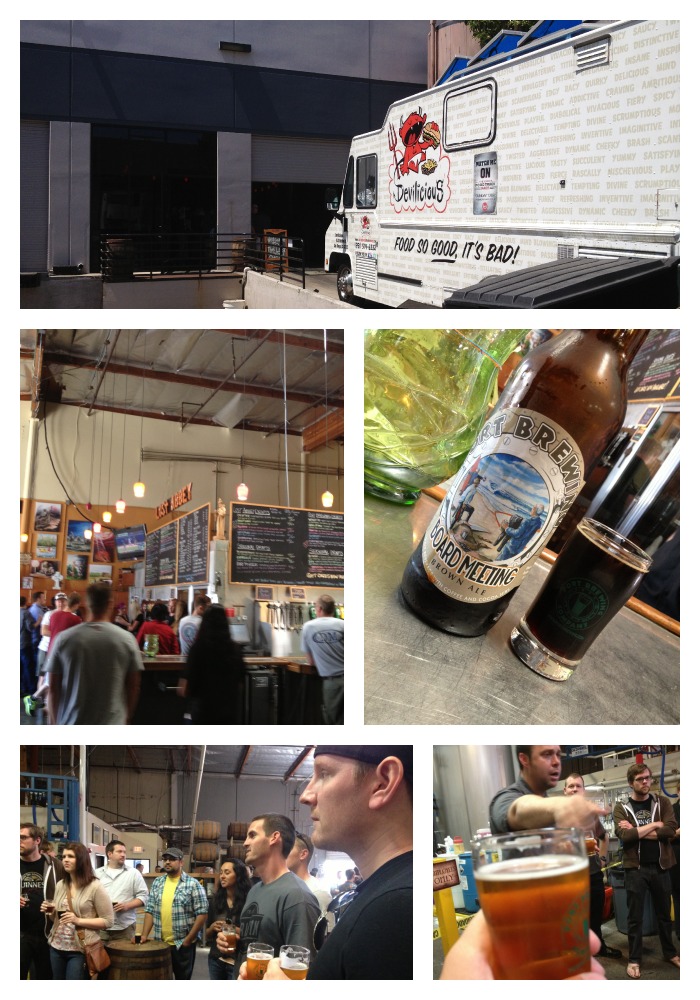 Check out their website for details on tasting room hours and all the really wicked cool events that happen pretty much daily at the brewery and don't forget to tell them that Mama sent you!
p.s. I was not paid for this post or my opinions. Someone bought me a $1 pour but not in exchange for my visit – I was there of my own damn free will.